Industries
A PPC Agency Committed to Getting You the Best ROAS
PPC ads agency SINGLE GRAIN has a team of pay-per-click experts who pioneer industry-leading strategies.
Single Grain is a paid media agency that has expertise in all aspects of pay-per-click management, including Google, Bing, Facebook, Twitter, LinkedIn and YouTube ads.
Our PPC campaign management program brings together cutting-edge strategies and research, ongoing optimization and testing, and an obsession with performance to ensure that you get the most engagement for your specific budget.
How do we achieve great results consistently?
First, our experienced paid ads team creates a custom PPC strategy for your company. They then identify powerful new revenue streams for your site to expand into, optimize your target keywords and bids for the best results, and drive more traffic to your website through real-time campaign testing. 
Here's what you'll get when you work with the experts at our PPC agency to create your paid ads campaign: 
Thorough analysis of your industry competitors

Ad creation and optimization

ROI measurements and optimization tips

In-depth keyword discovery

Regular campaign progress reporting

Advanced campaign consulting (including geo-targeting & day-parting)
OUR FOCUS: Driving More Traffic, Engagement and ROAS
We've worked with some of the biggest names – Amazon, Airbnb, Salesforce, Uber – to increase conversion volume from LinkedIn, Facebook and Google Ads while increasing ROAS.
Our PPC ads agency hires only top-notch pay-per-click experts who will create personalized, business-changing online strategies for your brand using paid media best practices. For example, our ad campaign model has four categories of terms (brand core, brand pillars, brand attributes, and long tail), which allow us to capture more non-brand search demand and thus drive more site traffic and convert them into paying customers. We also use targeted ads on Facebook to leverage the social proof you already have across ad sets in order to boost your CTRs, decrease CPCs and encourage more people to click – and purchase. 
If you're a startup, the team at our PPC agency will help you find a profitable way to sell your products and acquire more leads. If you're an SMB, we'll help you scale sales. If you're an enterprise company, we can increase, maximize and grow your operations efficiently. 
Jacqueline Foster
Demand Generation Marketing, Lever.co
Single Grain has been key in helping us generate B2B engagement across digital channels. We can count on them to bring new ideas to the table consistently and that's why we love working with them.
Just Some of Our Happy PPC Clients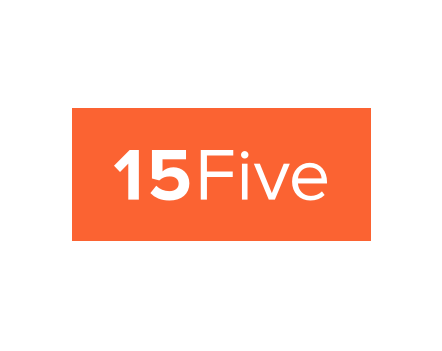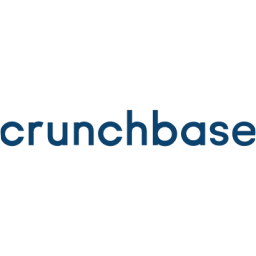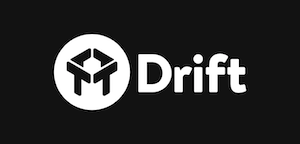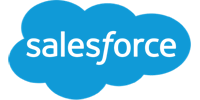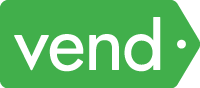 We Are Experts in High-ROI PPC Campaigns
From large enterprise companies to bootstrapped startups, from e-commerce products to SaaS services, everyone's looking to scale their business to the next level. 
There are many ways to do that – social media, PPC, email, content, SEO, etc. – but if you want to focus on improving paid media performance to get more conversion volume while maintaining a good ROAS, you need a PPC agency that believes every single dollar of ad spend should be hard at work for you every single day.
Single Grain's paid media team are experts at strategy planning, execution and reporting in all areas of pay-per-click advertising, including: 
Google ads

Bing ads

Facebook ads

Twitter ads

Retargeting

YouTube advertising

Mobile advertising

Other real-time buying platforms

Direct media buys

and more!
We use smart, innovative, cutting-edge digital marketing strategies to find the right leads for your business, and can build marketing funnels that turn them into users. We'll guide you through the ins and outs of PPC advertising to get you data-driven results.
At Single Grain, we know that you're not satisfied with vague, generalized metrics – you want an insightful and comprehensive understanding of how your marketing spend is working for you.
We focus on the data that truly matters to inform our every conversation and decision: we're constantly split testing, tweaking and optimizing to ensure that every paid media opportunity is considered.
Yaniv Masjedi
CMO, Nextiva
The Single Grain team has been instrumental in providing us with forward-thinking, growth-impacting marketing support. Their expertise has helped Nextiva grow its brand and overall business.
FAQs
Do you offer any guarantees?
Single Grain does not offer guarantees. If we were able to offer guaranteed results on any kind of advertising we would be sitting on a beach right now. 🙂
How does PPC advertising work?
PPC is a type of online advertising where you pay the host (Google or Amazon, for example) to list your advertisement on their website on the search or product pages that are relevant to your ad. When someone clicks on your ad, you are charged the appropriate cost-per-click (CPC) fee until your pre-set budget runs out or you add money to it again. The purpose is to get users to click on your ad and drive traffic to your website or e-commerce store.
How long will it take to get results?
With typical paid acquisition campaigns you can expect to see results in the first 3 months.
How do you charge?
Our fees are based on a monthly retainer — usually a percentage of your advertising spend (or a small management fee).
What makes you different from other PPC agencies?
At our PPC ads agency, we're not just paid acquisition experts: Our pay-per-click campaign management team consists of people who have worked for B2B and B2C companies, and from startups to enterprise organizations. We have a variety of experience and a growth-oriented mindset that you would be hard-pressed to find at other agencies.
For a free consultation, click here!
Turn Your Content Marketing Into Your Money Maker Machine
Work with Us