Industries
Spotify Ads Agency That Helps You Drive Engagement with High-Impact Audio Ads
SINGLE GRAIN has a team of programmatic Spotify Ad experts to deliver emotionally engaging, data-driven and ROI-focused premium ad experiences.
Our award-winning digital audio advertising agency is fully equipped to manage all your Spotify advertising efforts. Our in-house experts can help you reach new prospective customers with value-driven audio ads that offer a great experience to listeners without interruption.
We apply a test-and-learn approach and deep knowledge of best practices to optimize your campaign structure and achieve your marketing goals and reach the highest ROI.
Single Grain has worked with great companies like Uber, Amazon, Semrush, Crunchbase, Intuit and other industry-leading brands. We specialize in elevating your business above the competition.
OUR FOCUS: Getting You More CTRs, Targeted Customers & Revenue
Our Spotify Ads campaign strategy consists of:
Business goals evaluation
Ad format selection
Audio or video ad creation from scratch
Fine-tuning your audio or video ads for your targeted listeners
Ad review and optimization
Ad testing
Streaming conversion metrics measurement and reporting
As a growth-focused Spotify Ads company, we specialize in making great ads to take your music or podcast advertising to the next level.
Here is what you will get when you work with a reputable Spotify advertising agency like Single Grain:
Business goals identification to help you select targeting segments unique to Spotify
Creation of geographically relevant ads with professional-quality audio or video optimization to reach the holy grail of marketing
Ad campaign monitoring and reporting at different levels to help you see a holistic overview of all your ad campaigns and ad sets
Custom management of advertisements for editing, and the pausing/resuming of ad campaigns depending on your exact advertising needs so that you don't waste your budget
Expert guidance from skilled Spotify advertising professionals to keep you informed at every stage of your Spotify Ads campaign journey with us
Jacqueline Foster
Demand Generation Marketing, Lever.co
Single Grain has been key in helping us generate B2B engagement across digital channels. We can count on them to bring new ideas to the table consistently and that's why we love working with them.
Just Some of Our Happy Audio Ads Clients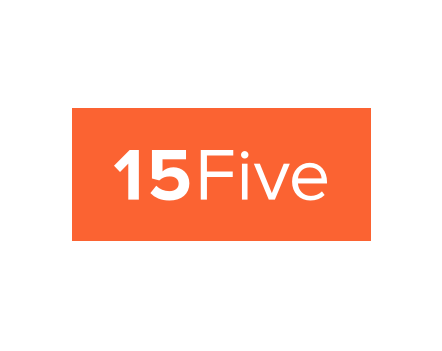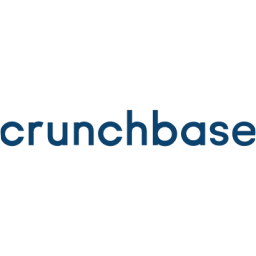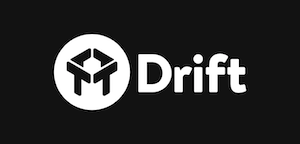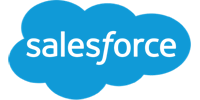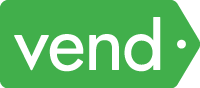 We're Masters of High-ROI Music and Podcast Ads
Single Grain helps you drive brand awareness with high ad completion rates. Unique ad creatives deliver your message directly into your ideal audience's ear when they are tuned in to music or podcasts they enjoy. You can see results in real time with higher ad recalls.
Why Should You Advertise on Spotify?
Spotify has over 356 million monthly active users with a song library size of 70 million. People spend around 25 hours listening to Spotify every month. Therefore, Spotify offers excellent advertising opportunities to reach millions of users who are ready to listen to your brand's message. Here are a few more reasons to advertise on Spotify:
Reach People When They Are Comfortable: People listen to music when they are comfortable, so the best ads don't annoy users. Spotify lets you engage with users via digital audio when they are reading a book, working out, grocery shopping, etc.
Ads Are Non-Skippable: Non-paying subscribers don't have the option to skip ads, so you can be assured that your ads will be listened to by your targeted audience. There is no ad-skipping like other streaming platforms that leads to ad spend wastage.
Ads Continue Playing Even When Users Are Browsing Other Sites: Advertisers lose the ability to reach people when they are browsing other sites. Spotify allows you to connect with people when they are out of the app because the music continues to play.
Reach Listeners with Enhanced Targeting Capabilities: Getting the context right is crucial for high-impact audio ads. You need to reach audiences at the right time and with the right message. Spotify streaming intelligence has data about how people listen to music in real time, and the app lets you know when the screen is in view or when the user is only listening to audio. Hence, a perfect mix of audio and video ads offers you advanced targeting options based on key moments, genres, playlist categories and podcast categories.
Advanced Campaign Reporting: Spotify offers insights into ad delivery and engagement. You can measure crucial metrics to understand the performance of your campaign, such as:

Ad delivery metrics like reach, frequency and completion rate
Audience metrics such as age, platform, genre and gender
Performance metrics like clicks and CTRs
Streaming conversion metrics like average streams per listener
We Are Experts at Managing Different Spotify Ad Formats
Depending on your advertising goals, we help you create and manage different ad formats, such as:
Audio Ads: Your ads will be offered in a no-swipe, no-scroll environment that enhances the users' listening experience and doesn't interrupt them. More than 75% of Spotify listeners remember their ads, so audio ads are great for branding.
Video Ads: Spotify lets you play sound-on video ads as opposed to other platforms like YouTube that often play ads while muted. Video ads are delivered when users are browsing Spotify catalogs, and you can even include a call to action to increase engagements.
Podcast Ads: Spotify has over 2.5 million podcast titles where you can share your branding message on the podcasts of the world's best storytellers.
Custom Experiences: For businesses that wish to leverage maximum brand awareness with custom ad formats, Spotify offers Custom Experiences such as Sponsored Playlist, Overlay, Homepage Takeover, and Leaderboard ads.
Yaniv Masjedi
CMO, Nextiva
The Single Grain team has been instrumental in providing us with forward-thinking, growth-impacting marketing support. Their expertise has helped Nextiva grow its brand and overall business.
Spotify Ads FAQ
How do I get started?
Single Grain's Spotify Ads specialists will help create an audio or video ad based on your advertising goals. We also forecast impression estimates depending on your target demographics and location. We can help you get started within hours. Contact us for a free consultation to discuss your ad campaign requirements.
Are all ads approved?
No, every ad is routed to the Spotify ad approval team to check for compliance with Spotify's advertising terms and conditions. If your ad fails to comply with the ad policies, then it gets rejected. Sometimes incorrect ad lengths are also a reason for ad rejection. Single Grain carefully reviews your ad so that it passes the Spotify ad approval process. Ads get approved within 24-48 hours and both audio and video ads on Spotify can be up to 30 seconds long.
How many ad accounts can I handle?
You can handle several ad accounts depending on the number of businesses you are looking to advertise. There is a single dashboard to manage all your advertiser accounts without the need to log in or out of each account.
Do I need a pre-produced audio ad to get started with Spotify advertising?
No, we can help you create an audio ad from scratch! You don't have to spend extra on ad creation. Single Grain Spotify ad experts team can create stunning audio ads for your business using different Spotify ad creation tools.
How will I know how my ads are performing?
Single Grain has dedicated Spotify Ads marketing managers who share performance reports for every ad campaign that you run on the platform. We will always keep you informed on your ad spend and ROI and adjust your ad budgets accordingly.
Why do I need a Spotify advertising agency?
An experienced Spotify marketing agency like Single Grain understands how the advertising on this specific platform works and ensures that all your campaigns run as scheduled. Every ad that runs on Spotify should comply with specific advertising policies. Moreover, there are several technical aspects for audio, video and podcast campaigns that need to be taken care of, such as file format, audio peak, CTA options, third-party tracking and click-through URL.
You don't have to worry about the ad approval process. We create, run and optimize campaigns on your business's behalf to drive the highest engagement. To make sure that your ads continue to drive positive results, Single Grain's creative ad professionals regularly monitor the campaign performance and adjust them so that you always generate the highest returns on your investment.
What makes Single Grain different from other Spotify Ads agencies?
For starters, we're not a one-size-fits-all agency. Each and every client we choose to take on will get a personalized Spotify Ads strategy based on their specific needs, goals and budget. We deliver quarterly plans based on our research, testing and results to ensure that you're always hitting the right audience with the right message at the right time.
And to top it all off, we never implement a strategy for a client that we wouldn't implement for ourselves. We've grown a successful blog, digital marketing agency, SaaS product and two podcasts.
Speaking of podcasts, our fearless leader and advertising guru Eric Siu runs two very successful podcasts: Leveling Up and Marketing School (with co-host Neil Patel). He knows the ins and outs of building a podcast, including launching, running, monetizing, growing and advertising (the podcast itself and advertising on podcasts).
And although we are experts at Spotify Ads, that's not all we do. We also have skilled, specialized and certified teams dedicated to Google Ads, LinkedIn Ads, Facebook Ads, etc., as well as search engine optimization (SEO), SaaS, e-commerce, online education, cryptocurrency and blockchain marketing. So we know a thing or two about effective advertising and marketing.
Finally, while we have years of Spotify advertising experience, we definitely don't use one formulaic strategy for each client. We will use a unique combination of digital marketing best practices, growth hacks, cutting-edge technology and meaningful data to inform and customize our marketing blueprint for your business.
For a free consultation where you will talk 1:1 with a marketing specialist, uncover new growth opportunities, discuss pricing and plan the next steps, click the orange button below!
Turn Your Content Marketing Into Your Money Maker Machine
Work with Us