Industries
Hulu Ads Agency to Scale Your Advertising Efforts with Value-Driven Streaming TV Ads
SINGLE GRAIN has a team of experienced Hulu Ads experts to deliver impactful, engaging and ROI-focused video ads.
Single Grain is an award-winning advertising agency that can amplify your marketing efforts and help you reach your potential customers with data-driven, high-impact streaming TV ads.
We focus on results and ROI. Our Hulu advertising campaign specialists will work with you to design effective and stunning ad campaigns that not only meet your goals, but make the most of your ad spend budget.
You're in good hands because Single Grain has worked with some respected and renowned brands worldwide like Amazon, Alexa, Uber and Airbnb.
OUR FOCUS: Data-driven results and ROI-focused video ads
We understand that there is no one-size-fits-all video ads creation strategy. Instead, we listen to your needs and goals, and then follow the best practices to create effective video ad campaigns that make your brand stand out amongst the competition.
Our Hulu Ads campaign strategy consists of business goals evaluation, KPI setting, ad format selection, video creation, campaign set up, ad review and optimization, ad testing, and campaign ROI measurement.
Skyrocket your brand's presence with our proven Hulu Ads strategy:
We use product images throughout the ad campaigns because 63% of top-performing campaigns use branding throughout their ads.
We decide the best length for your ads depending on the purchase cycle of your products. For instance, we recommend longer ad formats (30 seconds) for emerging brands since that provides more visibility to their product offerings. Then we devise different ad strategies based on the product life cycle (longer purchase cycle brands face different challenges than shorter purchase cycle brands), carefully select the ad formats and help you present the best deals to your customers for higher conversions.
We understand the moods of your target audiences based on the selected genre. For instance, comedy shows require humour in ads. Depending on the genre, we recommend the perfect mood, emotions and surprise elements to include in your ad campaigns that will deliver the maximum impact in the viewers' minds.
We ensure that all your ads comply with the Hulu advertising policies and use the current technical specifications for video ads to speed up the ad approval process.
We carefully monitor the status and progress of every ad campaign to keep you informed about the performance of your ads.
Rest assured that you will receive regular guidance from our expert Hulu campaign management professionals to assist you at every stage of your business advertising journey with us.
Jacqueline Foster
Demand Generation Marketing, Lever.co
Single Grain has been key in helping us generate B2B engagement across digital channels. We can count on them to bring new ideas to the table consistently and that's why we love working with them.
Just Some of Our Happy Video Ads Clients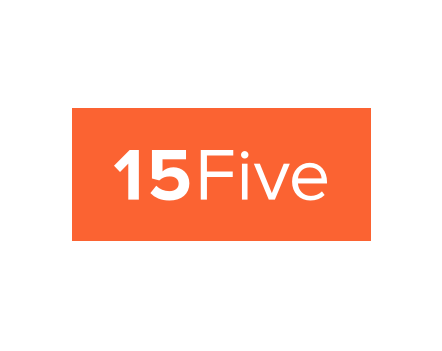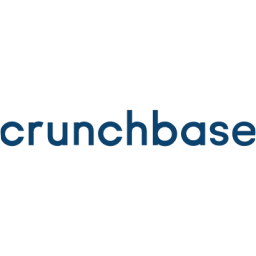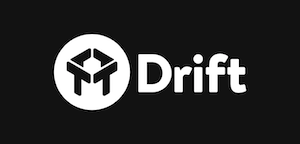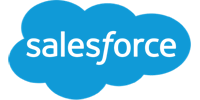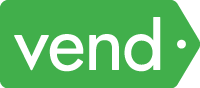 We Specialize in High-ROI Video Ads Campaigns
Think beyond Facebook, Google and Instagram ads, and start advertising on TV. Hulu ads are affordable and give you more bang for your buck.
Why Should You Advertise on Hulu?
Everyone knows Hulu. Does everyone know your brand? Get the visibility your business needs by advertising on one of the most popular streaming TV platforms. Advertising on Hulu offers several advantages:
Get Maximum Brand Exposure: Hulu is one of the top three streaming services in the US: 42% of connected TV audiences watch Hulu. This makes it clear that you should leverage this platform for maximum brand exposure and conversions.
Reach Your Audience with High-Quality Content: Hulu offers award-winning, professionally produced TV hits, so your ads will be shown next to trustworthy, high-quality content to draw in engaging viewers while keeping your brand reputation safe. You can reach 99 million ads-supported viewers who spend more time watching shows and movies than non-ad supported subscribers.
Manage Your Schedule: Choose when you want your ad campaigns to run. Select from a variety of ad types depending on your campaign needs. Target audiences by location, genre, interest and more. Start or stop your campaigns according to your business goals.
We Are Experts at Managing Different Hulu Ad Formats
We can help you run a combination of ads depending on your business goals. Here are the different ad formats offered by Hulu:
Video Ads: These are standard video ads around 30 seconds long, which offer maximum branding opportunities for small to medium businesses.
Binge Ads: These ads let you target audiences during the viewer's binge session. You have the power to deliver contextually relevant messages at the right time and reach audiences in a non-disruptive way.
Ad Selector: Such ads let users control the type of ads they want to see. Viewers can select one of your two commercials based on their custom likings.
Branded Entertainment Selector Ads: This offers viewers the option to watch a long-form ad at the beginning of the show or watch smaller ads at regular intervals during the show.
Branded Slate Ads: These ads appear at the beginning of shows according to your selected genres. It displays your brand logo and audio voiceover.
Branded Slate Entertainment Ads: These are similar to Branded Slate ads where your brand logo is shown at the beginning of the show with the text "presented by" and voiceover audio.
Cover Story Brand Placement Ads: This is Hulu's premium ad inventory where your brand logo is displayed on Hulu's homepage.
GatewayGo Ads: Such ads let you shift conversion goals from TV to mobile. Viewers are prompted with action-oriented text and personalized offers to take action. These ads are great for generating conversions.
Interactive Living Room Ads: These ads are helpful for businesses who are looking to inform viewers about their latest products, features and services.
Pause Ads: Such ads appear when the viewer presses pause while watching content. Your brand logo and product are displayed at the right of the screen for a non-disruptive, user-initiated ad experience.
Poster Marquee Ads: Such ads mimic the appearance of existing Hulu UI design and effectively promote content available to watch.
Sponsored Collection Brand Placement: These ads allow the display of your brand logo next to a collection of shows depending on your target genre.
Promoted Content Marquee Ads: These ads are perfect for promoting trailers of upcoming shows.
Premium Slate Entertainment: Such ads offer a custom title card with a "presented by" message at the start of the show. It provides enhanced branding and voiceover to maximize the impact of your message.
Yaniv Masjedi
CMO, Nextiva
The Single Grain team has been instrumental in providing us with forward-thinking, growth-impacting marketing support. Their expertise has helped Nextiva grow its brand and overall business.
Hulu Ads FAQ
Do I need video ads to get started?
Since Hulu is a streaming TV ads platform, all ads are video ads. Therefore, you need one video ad around 15-30 seconds in length for every ad campaign to get started.
How long does it take to display my ads on Hulu?
Ads get approved in as little as 72 hours. However, keep in mind that Hulu has an ad approval process where all ads are checked for compliance with their ad policies. If your ad violates Hulu's policies, then it gets rejected. Single Grain carefully reviews your ad so that it passes the ad approval process.
What options are available to target audiences based on my buyer persona?
Hulu lets you target audiences by gender, location, age, interests and show genre. You can also choose the state, DMA (designated marketing area), city, and zip code to narrow your campaign reach.
Can I select the shows where I want to run my ad?
Yes, you can select a genre that includes multiple shows.
How will I know how my ads are performing?
Single Grain has a team of dedicated Hulu ad marketing managers who share performance reports for every ad campaign that you run on the platform. As a result, you always stay informed about the reach and performance of your campaigns so that you can adjust your marketing spend in the best manner.
Why do I need a Hulu advertising agency?
If you've never advertised on this platform, you need a Hulu Ads marketing company that understands how Hulu advertising works.
Our experienced Hulu ad campaign specialists ensure that your ads get approved before the campaign schedule date so that you don't miss any impressions. Plus there are several technical aspects of ad campaigns that need to be taken care of, such as bit depth, bit rate, codec ID, color space, sampling rate, scan type, etc.
Single Grain has skilled video advertising professionals to assist you in making your Hulu ad campaign a success.
What makes SINGLE GRAIN stand out from other Hulu advertising companies?
We make advertising on Hulu simple, effective and efficient for every client we choose to take on. Our specialist Hulu ad managers have years of experience managing streaming TV and video ads campaigns.
Our core values rest on growth, long-term vision, integrity, accountability, creativity, and tenacity. We don't commit to what we can't do, and we always take full responsibility for what we undertake.
And although we are experts at Hulu Ads, that's not all we do. We also have skilled, specialized and certified teams dedicated to Google Ads, LinkedIn Ads, Facebook Ads, etc., as well as search engine optimization (SEO), SaaS, e-commerce, online education, cryptocurrency and blockchain marketing. So we know a thing or two about effective advertising and marketing.
We have advertising and marketing gurus like Eric Siu on our team, so you can be sure that your brand advertising is in good hands. Our innovative advertising methods make advertising through video powerful.
For a free consultation where you will talk 1:1 with a marketing specialist, uncover new growth opportunities, discuss pricing and plan the next steps, click the orange button below!
Turn Your Content Marketing Into Your Money Maker Machine
Work with Us